Site Preparation
Before commencing installation of your new pool fence or balustrade, there are some important considerations to ensure the process is safe and enjoyable.
Pool Fence Safety
If your new fence is a replacement for an existing pool fence, you must ensure the area is safe during installation, and the area must still retain a barrier to prevent the access to small children to prevent drowning. Where there is the potential to fall from a height greater than 1000mm a temporary barrier must be in place to prevent such a fall.
Balustrade Safety
Approved safety barriers or scaffolding must be used to prevent fall hazards when working on balconies or platforms for balustrade installation.
When replacing an existing balustrade, fall protection requirement still apply.
Clear the area of trip hazards
Glass panels are heavy and larger panels can be awkward to carry if you're not used to handling them. Ensure you have a clear path to walk to the installation area with enough room to unbox the glass panels.
Clean the fence line
Sweep the fence line with a broom or blower, and this will assist in applying masking tape to the fence line, we recommend using masking tape to mark out as it's easy to see on any surface and if you make a mistake it's easy to correct.
Once the installation is complete it's easy to remove the tape, be sure to not leave the tape on the surface for too long as the glue can harden in the sun and it's tough to remove.
Help required
Large glass panel can be very heavy, and you'll need an able-bodied helper to assist in lifting the glass panels into place, glass can be easily broken if mishandled or dropped.
Core Drilling
Water and power are required for core drilled installations.
Ensure concrete slabs had cured sufficiently to support the fence loads, one week is recommended for concrete.
Seal concrete, pavers, and tiles to ensure you won't stain the surface finish with slurry from core drilling
Bolt down Installations
Ensure the subframe of timber decks is adequate to support the additional loads created by adding a glass barrier, weight, wind and live loads apply.
Power or battery tools are required for masonry anchors of timber fixings.
Dial before you dig
It's essential to ensure you know the location of utility services before drilling or digging holes.
The contact number for Dial before you dig is 1100
Timber decks can also have wiring directly below the surface, and visual inspection is vital for your safety.
When core drilling into concrete slabs ensure you don't go too deep, and you know the location of pool plumbing and electrical services.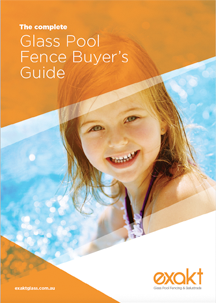 Download this free pool fence guide now
Read On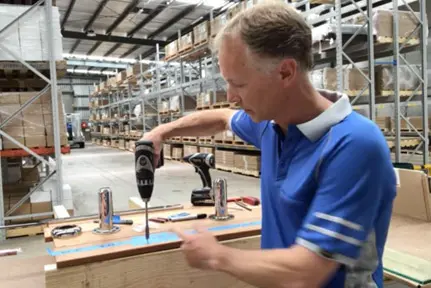 Setout Like everything in building, the old saying "measure twice and cut once" rings true for...
Continue reading ⟶
Tools required for glass pool fence and glass balustrade installation The tools required for glass...
Continue reading ⟶