Book Onsite
Measure & Quote
We have professional pool fence and balustrade experts ready to help you.
Book Now

⟶
Send Us Your
Building Plans
For a free glass pool fencing or glass balustrade quote.
Send Plans

⟶
Call Us
We're always available and ready to take you call.
1300 345 277

⟶
Glass Pool Fencing
& Glass Balustrade
At Exakt Glass, we supply and install engineered glass systems for pool fences and balustrades.
Installing a new pool or renovating an existing one at your home will not only add value to your property but will provide hours of fun for the whole family. But ensuring that your pool is safe should always be your number one priority.
Glass balustrades are a modern alternative to timber and metal barriers, offering uninterrupted views with stylish contemporary design.
We specialise in the design and installation of glass pool fences and glass balustrades. We'd love to help you with your project!
Give us a call and see how we can help.
Competitive Pricing
We aim to be competitive in our market with fair pricing and great service, we are not the cheapest supplier and far from the most expensive.
Free Design Service
Make your glass balustrade ideas come to life with a free design consultation with one of our glass fencing experts.
10 Year Warranty
Our glass barrier installations come with a 10-year warranty. If a component fails* within 10 years we will replace it.
In Stock Ready To Install
We have our own warehouse and stock and we control the availability of how quickly we can install your glass barrier.
Planning a glass pool fence or balustrade? Start here.

Glass Pool Fence Buyer's Guide
A complete guide to planning and installing a glass pool fence.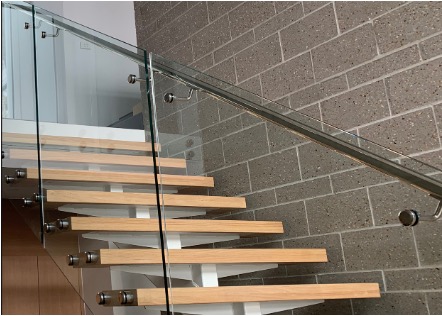 Glass Balustrade Buyer's Guide
A complete guide to planning and installing a glass balustrade.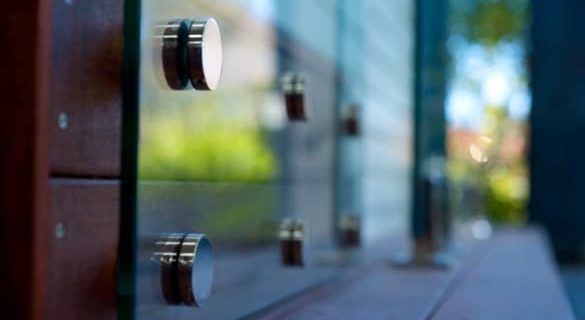 View Our Recent Installations
Browse our gallery of recently completed installation projects.
Stylish and contemporary glass pool fencing.
Safety With Uninterrupted Views.
Frameless glass pool fencing is the modern alternative to metal fences, by using glass around your swimming pool you can transform your pool area to create your own backyard holiday resort, having uninterrupted views whilst maintaining the highest levels of safety.
Frameless Pool Fencing
The new benchmark in pool fencing is frameless glass, using standards-approved safety glass and heavy-duty stainless steel hardware with glass gates it's the ultimate finishing touch to a new or renovated swimming pool.
Find out more ⟶
Pin-Fixed Pool Fencing
Pin-fixed glass pool fencing is a type of glass fence that is installed on the face of a building, deck, or pool wall. The advantage of face-fixed glass is a clear uncluttered view, it adds a level luxury and style to the pool area.
Find out more ⟶
High quality, stylish, frameless glass balustrade.
Engineered, Tested & Certified.
Finish your balcony or stairs with contemporary glass balustrading from Exakt Glass. We custom design your balustrade to compliment the design style of your home or business. With a large selection of standard options or custom-made solutions that are engineered to comply with the National Construction Code and Australian standards.
Frameless Glass Balustrade
Frameless glass balustrade using spigots or channel systems is a sleek and secure balustrade glazing system that is widely used as the standard of modern balustrade installations.
Find out more ⟶
Pin-Fixed Glass Balustrade
Pin-fixed glass balustrades are installed on the vertical face of a building offering uninterrupted views from the balcony without any visible glass hardware, offering a minimalist design.
Find out more ⟶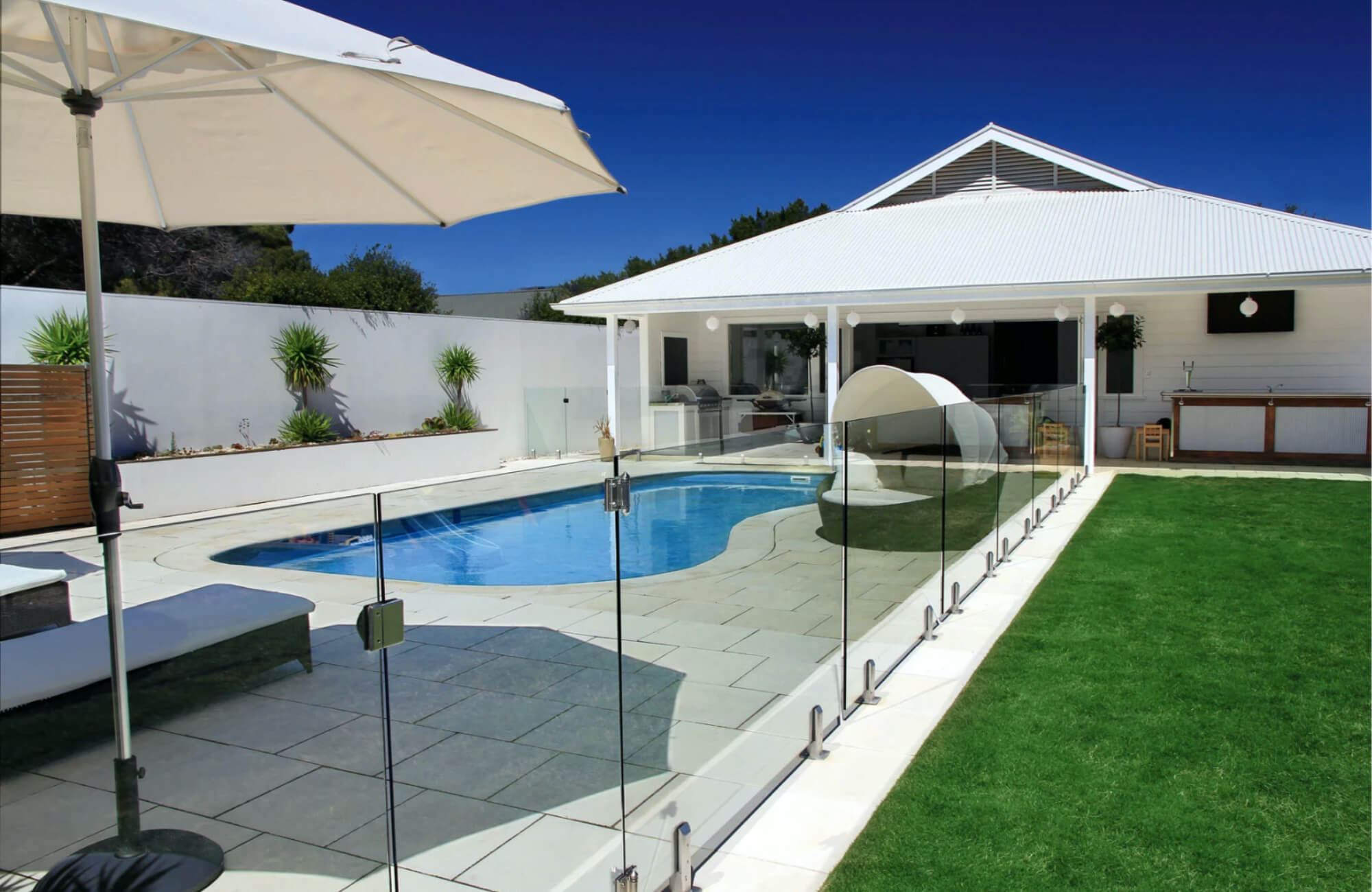 Customers love us because of our focus and commitment. We've been in the glass business for over 15 years.
We've been in the glass barrier business for 15 years. We're fully focused on glass pool fencing and glass balustrade, and we've installed thousands of meters of safe and compliant barriers adding safety and elegance to our customer's homes.
We provide unparalleled customer service and advice and more importantly we are always at hand should something go wrong.
What our customers say about us.
This was nothing but a perfect retail experience. Being in Alice Springs we're used to getting either overcharged or under cared for. After my first phone call with Exakt, Jason politely said he was with a customer and would call back in 10 minutes. I'd had this before in Alice and never had the return call - alas, 9 minutes later Jason was on the line. Jason and I discussed my needs and 20 minutes later I had a quote. I settled the account that afternoon and the products were on the truck the very next day. I received the goods, all in order in a shorter time frame than what I would have received the quote, let alone goods normally. Go with these guys if you want someone that cares for about having a point of difference - being good customer service and responsiveness.
The team at Exakt Glass were very helpful in finding the right solution for me. Their assistance allowed me to get the exact product I needed and the delivery time was exceptional. Thank you for your help.
Paul @ Exakt Glass was amazing, so helpful and patient. Prices & Service was amazing. Highly recommend Exakt Glass.
Exakt Glass were by far the best experience of the whole pool build. Beautiful product, competitive pricing and the best service and support of all the suppliers we dealt with. No affiliation, just really impressed with these guys.
We were very impressed with the quality of the service and guidance given to us by Jason and Paul. Our visit to the showroom enabled us to see the products and compare systems. We are very pleased we followed Jason's advice as to which system would work best for us. The delivery was on time and we were able to complete the job with minimum fuss. We are delighted with the result.
Accreditation
When you purchase glass pool fencing and glass balustrade from Exakt Glass, we guarantee that you'll be getting a glass barrier system that's certified to Australian standards, backed by engineering, testing, and certified products.
You can rely on our glass balustrade and glass pool fencing to keep you and your family safe.
Speak with us today
1300 345 277

Don't hesitate to call us

Open hours

Mon - Fri: 8.00am -4.30pm / Closed on Weekends

Showroom & Warehouse

1/ 158-168 Browns Road, Noble Park North VIC 3174