Australian Standards
Standards and regulations that govern the installation of balustrades are controlled by the Australian Building Codes Board (ABCB). ABCB publishes and maintains the National Construction Code of Australia (NCC) NCC contains the technical provisions for the design and construction of buildings and structures throughout Australia.
The Australian Standards that apply to balustrades are:
AS1288 – Glass In Buildings – Selection and installation
AS1170 - Structural design actions
AS2208 – Safety glazing materials In buildings
EN14179 – the European standard for heat-soaked glass, Australia has no specific standard and has adopted the EU standard.
The Australian standards for balustrades are referenced in the volumes of the NCC, in many cases the standards do not give specific criteria for the design and installation of the proposed glass barrier as the proposed barrier does not meet the Deemed-to-Satisfy Solutions.
Where no specific criteria for the design of the balustrade can be determined as a Deemed-to-Satisfy Solution then there is provision within the NCC to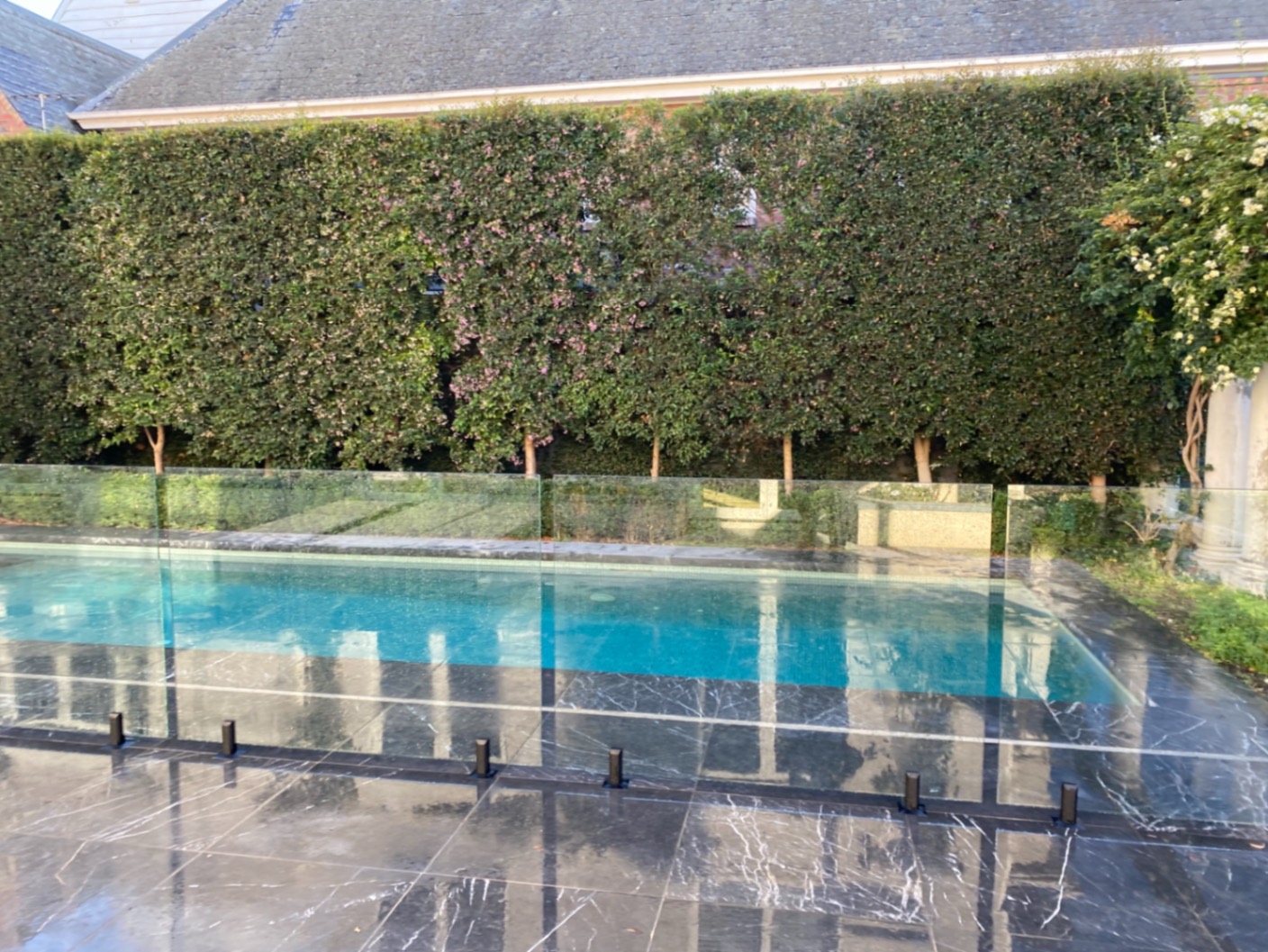 Glass Balustrade Engineering

What is Performance Based Engineering?
The National Construction Code has provisions for Performance Based Solutions, if the proposed construction type does not meet the deemed to satisfy provisions of the NCC you must use an engineer to approve the solution.
In simple terms if you can't find a table in the Australian standards that provides you with specific details on what you want to build then you must use a registered engineer to design and approve the solution.
Engineered, Tested & Certified
At Exakt Glass we've been working with structural engineers and test labs for over 15 years to ensure we meet the requirements of the building codes, by testing and engineering our product range to ensure we provide safe and compliant glass balustrades.
With our external registered engineers and NATA accredited testing labs we have a full suite of glass balustrade products that are fully engineered, tested and certified to all the requirements of the relevant Australian Standards and construction codes.
Engineering Manual
We've taken further steps with our consultant engineers to develop an engineering manual that specifies every element of the balustrade construction from;

hoarding effects, wind loads, glass panel sizes, fixing location, fixing methods, fixing selection, fixing embedment depths, fixing edge distances so there is nothing left to chance.
Site Specific Assessment & Certification
With changes to the NCC requirements for building surveyors to ensure glass barriers are fit for purpose and meet compliance requirements the NCC, surveyors are frequently requiring site specific engineering prior to issuing building permits.
We provide a pre assessment and site-specific engineering service that issues a balustrade compliance certificate from external registered engineers to be used for the submission of the building permit.
Book Onsite
Measure & Quote
We have professional pool fence and balustrade experts ready to help you.
Book Now

⟶
Send Us Your
Building Plans
For a free glass pool fencing or glass balustrade quote.
Send Plans

⟶
Call Us
We're always available and ready to take you call.
1300 345 277

⟶
Exakt Glass Pty Ltd 2022, published by Exakt Glass Pty Ltd. The material in this publication is licensed under a Creative Commons Attribution—4.0 International licence, with the exception of third-party materials and any trademarks. It is provided for general information only and without warranties of any kind. More information on this CC BY licence is set out at the Creative Commons Website.
Please Note: This website content needs to be read in conjunction with the relevant legislation of the appropriate state or territory. It is written in general terms and is not intended that the content of the site be used in lieu of professional engineering consultation. The content is also not intended to counteract or conflict with the legislative requirements, any references in legal documents, any other documents issued by the
administration or any directives by the appropriate authority