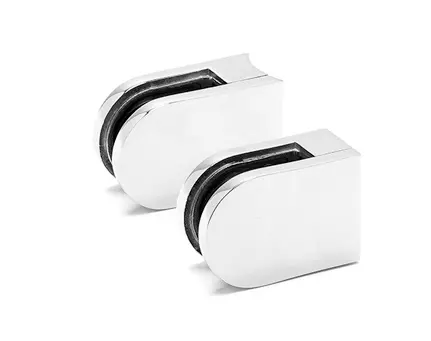 D Series Glass Clamps
From $14.50
Traditional D shape clamps
Radius and flat back models
High strength 316 Stainless Steel
Superior Corrosion Resistance
Gaskets for 8, 10, & 12mm glass
Easy to install
For pool fence and balustrade use


Price Guarantee
We won't be beaten on price. If you find a comparable quality product cheaper we will beat the price by 10%.
10 Year Warranty
All our products come with a 10 year product warranty. If a product fails* within 10 years we will replace it.
Free Design Service
Make your ideas come to life with a free design consultation with one of our glass fencing experts.
Fast, Low Cost Shipping
We deliver our glass pool fencing and balustrade all around Australia, quickly and at the best rates.
Accreditation
When you buy your DIY glass fencing from us, you can guarantee that you'll be getting glass that's certified to Australian standards. All our glass pool fencing panels are Grade A toughened safety glass.
You can rely on our DIY glass balustrade and pool fencing to keep you and your family safe.